Cambridge Mug Design Specifications
The classic Cambridge Promotional Mug is a straight sided ceramic mug. With its large print area these printed mugs are great for any event.
Material: Earthenware (Ceramic)
Mug height: 90mm
Capacity: 330ml
Packing available: 1, 2, 4, 6, 12, 36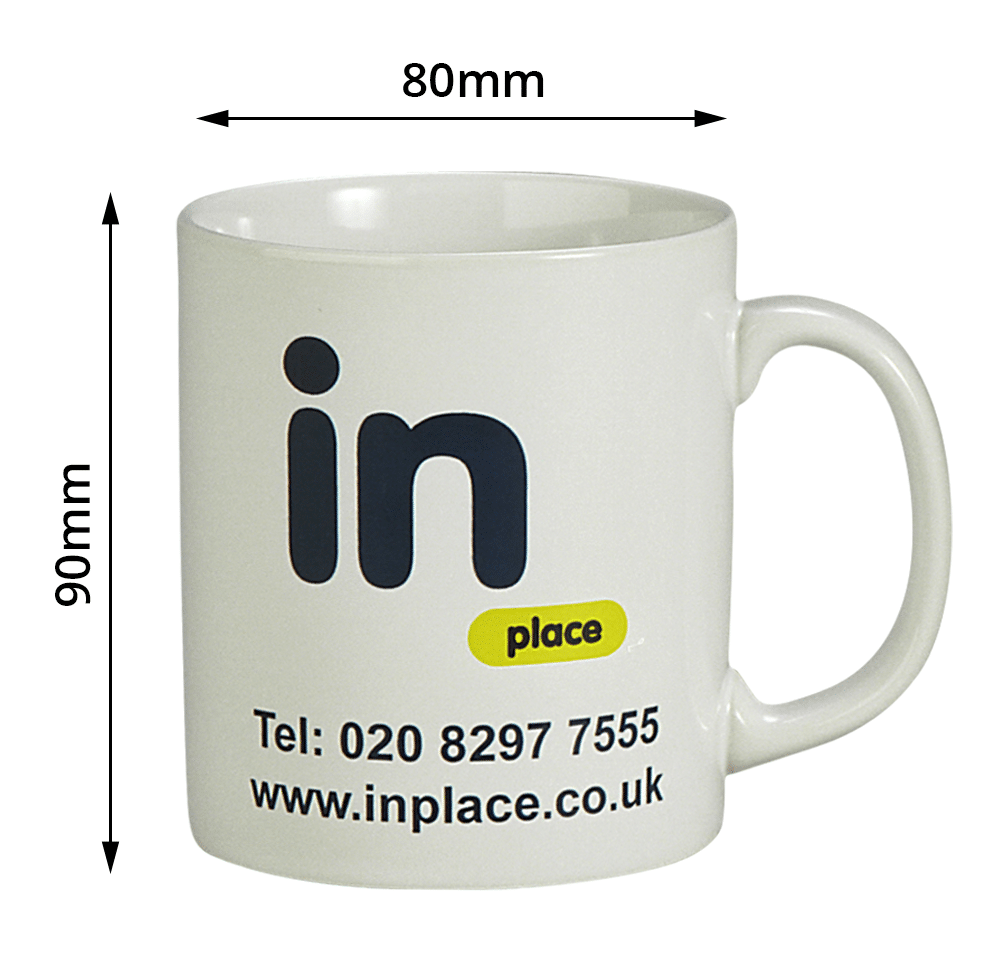 Available in these colours:
Artwork Specifications
Follow these simple steps to create your perfect promotional mugs…
At Prince William Pottery, we have our own team of expert graphic designers to help you create your own mug design and artwork. Please contact us for full details.
Alternatively, if you'd prefer to send your own mug artwork, please follow the specifications below for perfectly-printed mugs – in double-quick time!
Screen-Printed Mugs
For this option, we print using solid, flat colours. A Vector file format is required (Adobe Illustrator preferred) and please remember to convert all fonts to outlines. Bitmap file formats (e.g. JPEG, TIFF, BMP, PICT, GIF etc.) will need to be converted to Vector format by our graphics department for an additional fee.
Magic Mugs, WOW Mugs and Dye Sublimation Printed Mugs
Vector or bitmap file formats accepted. For best results, Bitmap files should be supplied in high resolution (300ppi) to 100% scale or larger.
Please note, on receipt of your artwork our graphics department will check and, if necessary, re-work or amend it to complement our printing process. We will always keep you informed of any alterations which may be required, including any cost implications. Proofs will be submitted for approval prior to printing.
Complete the enquiry form below and we'll get straight back to you with a price.