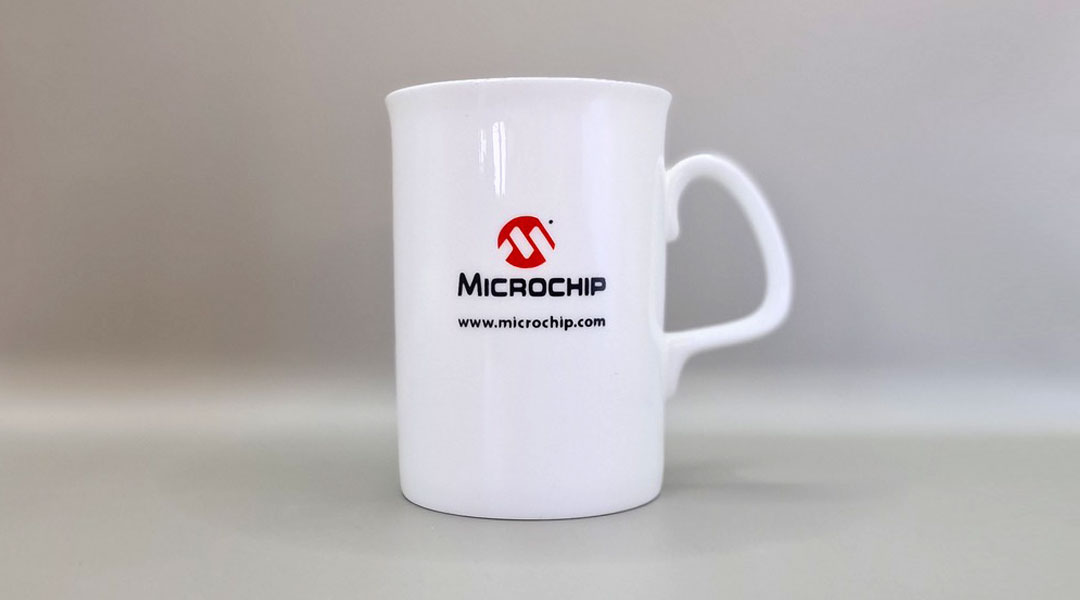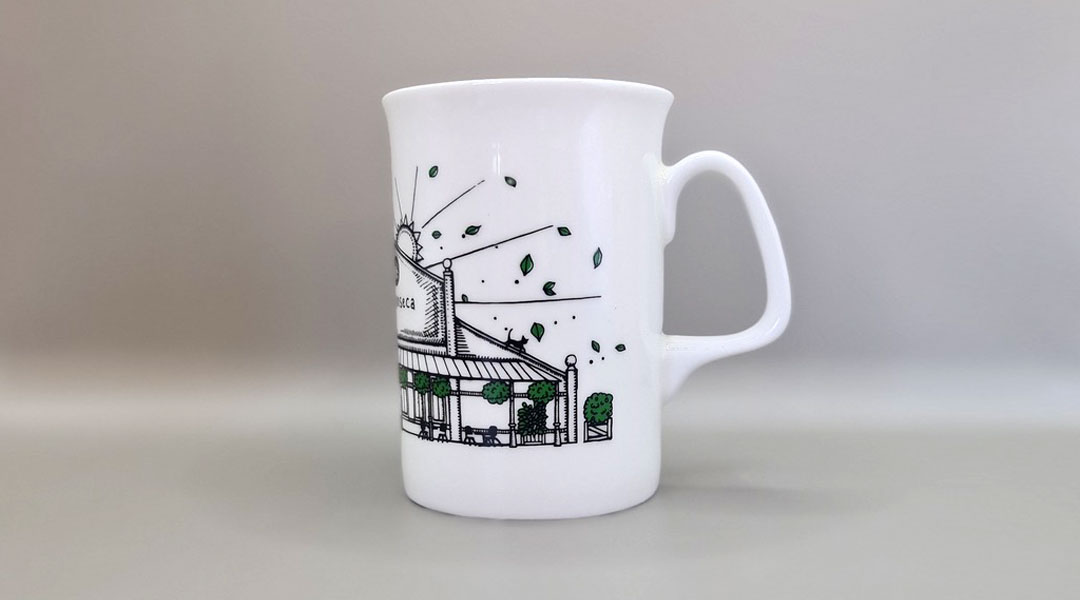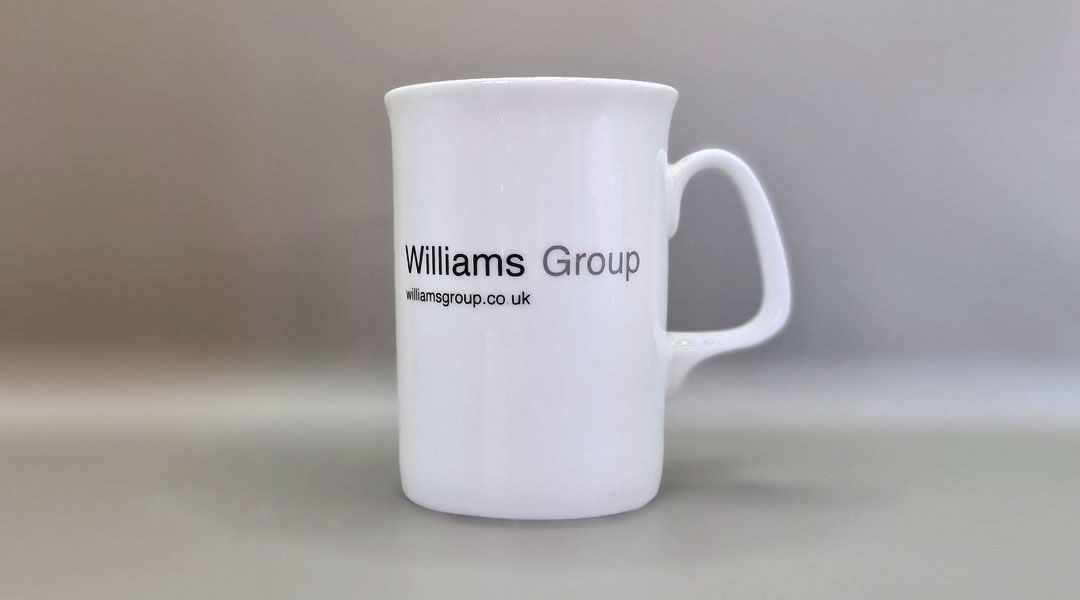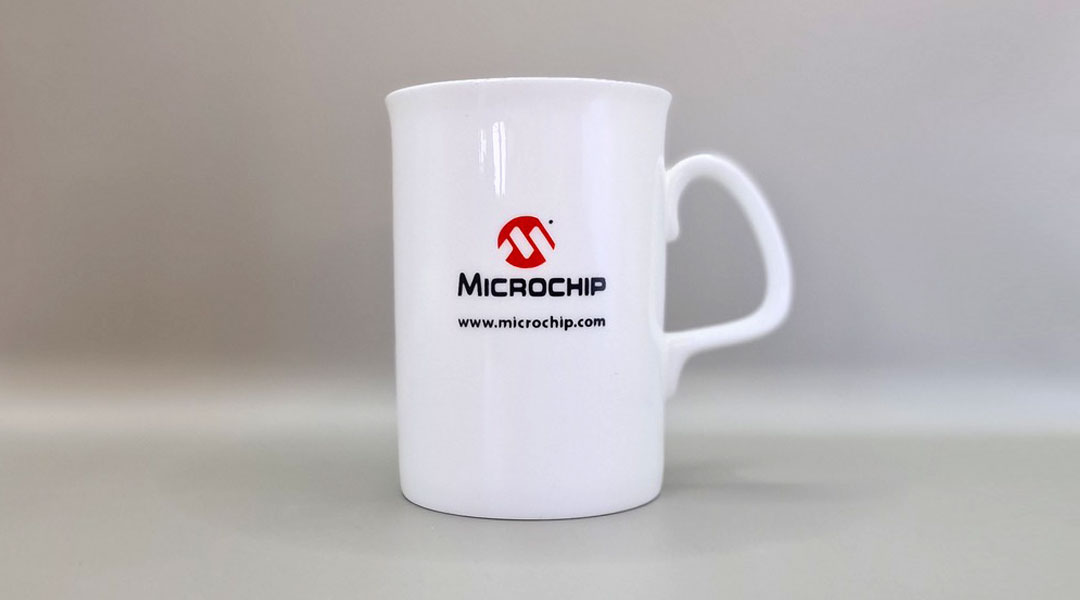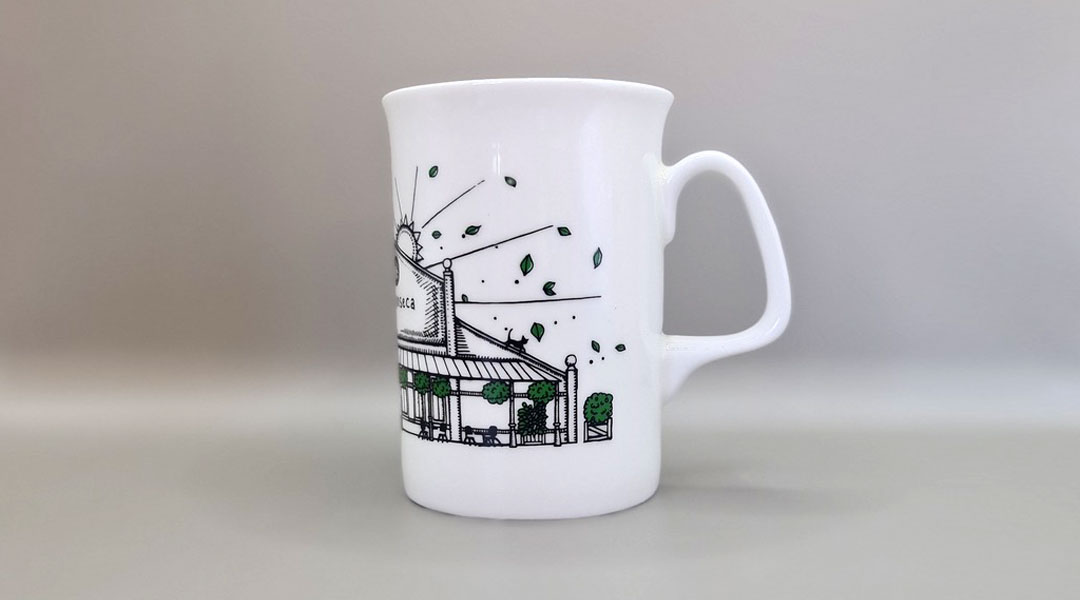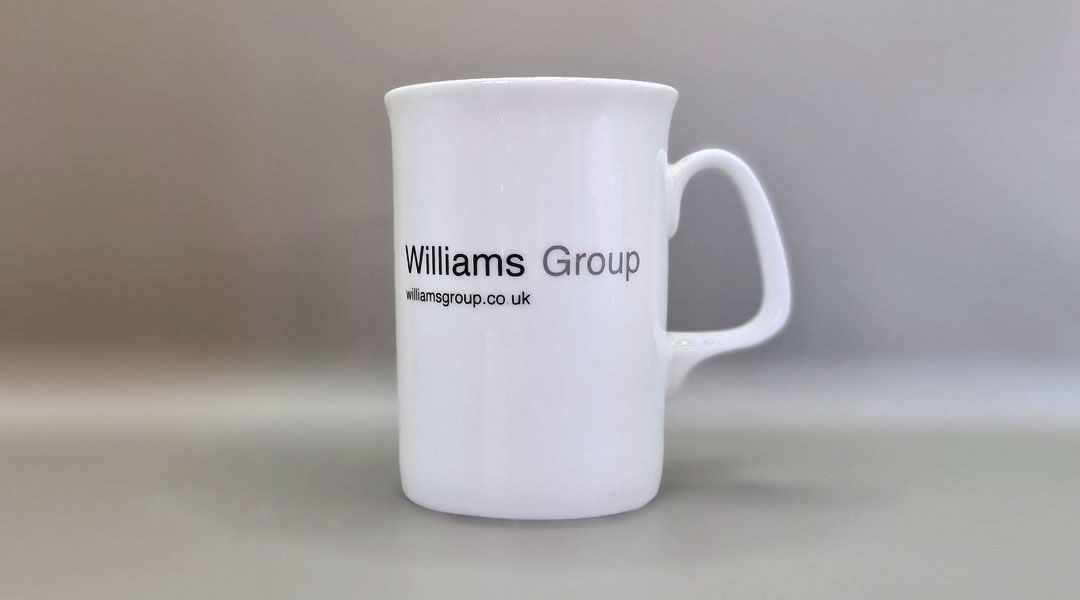 The Opal Bone China Mug is the ultimate in sophistication and luxury
Prices from: £2.50 | Minimum Order Quantity: 108
Introducing the Opal Branded Mug – the perfect promotional mug for your brand. Made from the finest bone china, this promotional mug embodies sophistication and luxury, making it the ideal canvas for showcasing your company logo or highlighting your promotional campaign.
With its generous print area, your creative ideas can come to life on the Opal Bone China Mug. This branded gift becomes a thoughtful keepsake that your customers will use every day, reminding them of your brand with each sip of their morning coffee.
Not only is the Opal Bone China Mug aesthetically pleasing, but its high-quality material and flawless finish add an extra touch of refinement to your marketing message. Your brand will stand out from the rest, making a lasting impression on your customers.
So, elevate your promotional campaign to the next level by ordering your printed Opal Mugs today. Its classic styling, generous print area, and unmatched quality make it the perfect promotional gift for all occasions. Don't settle for anything less than luxury and sophistication – choose the Opal Promotional Mug for your brand.
Information & Specifications
Material: Bone China
Print: 1-4 colours direct screen print
Mug height: 104mm
Capacity: 320ml
Packing available: 1, 2, 4, 6, 12, 36
Dishwasher safe: Yes
Microwave safe: Yes

Base print: This can be offered on all mugs however there is a minimum order of 252 pieces for this service.
We can also offer barcoding if required.
Available in these colours:
Opal Mug Artwork Specifications
Follow these simple steps to create your perfect promotional mugs…
At Prince William Pottery, we have our own team of expert graphic designers to help you create your own mug design and artwork. Please contact us for full details.
Alternatively, if you'd prefer to send your own mug artwork, please follow the specifications below for perfectly-printed mugs – in double-quick time!
Opal Mugs are Screen-Printed
For this process, we print using solid, flat colours. Click here for more information about screen printing.
Although it is possible to print full colour photographic images onto this mug, we don't recommend it. Logos and illustrations using solid colours and lines tend to look better. Please consider our Cambridge Dye-Sublimation Mugs for high quality photographic mug printing.
Please supply your artwork in vector format (e.g. .ai, .eps, .pdf), separated into spot colours if possible and with all fonts outlined. Adobe Illustrator files are preferred.
Print area: 160mm x 75mm
If your artwork is only available in bitmap format (e.g. JPEG, TIFF, PNG, BMP, PICT, GIF etc.) then they will need to be converted to vector format by our graphics department for an additional fee.
Note: on receipt of your artwork our graphics department will check and, if necessary, re-work or amend it to complement our printing process. We will always keep you informed of any alterations which may be required, including any cost implications. Proofs will be submitted for approval prior to printing.
No responsibility is accepted when acting on a customer's instructions for the infringement of any copyright or registered design.
If you have any queries please telephone: (0)151 259 1221
Other mugs you may be interested in:
Marlborough Mug
With its distinctive handle and 'lipped' rim, this large bone china promotional mug has a sizeable print area for all your marketing messages.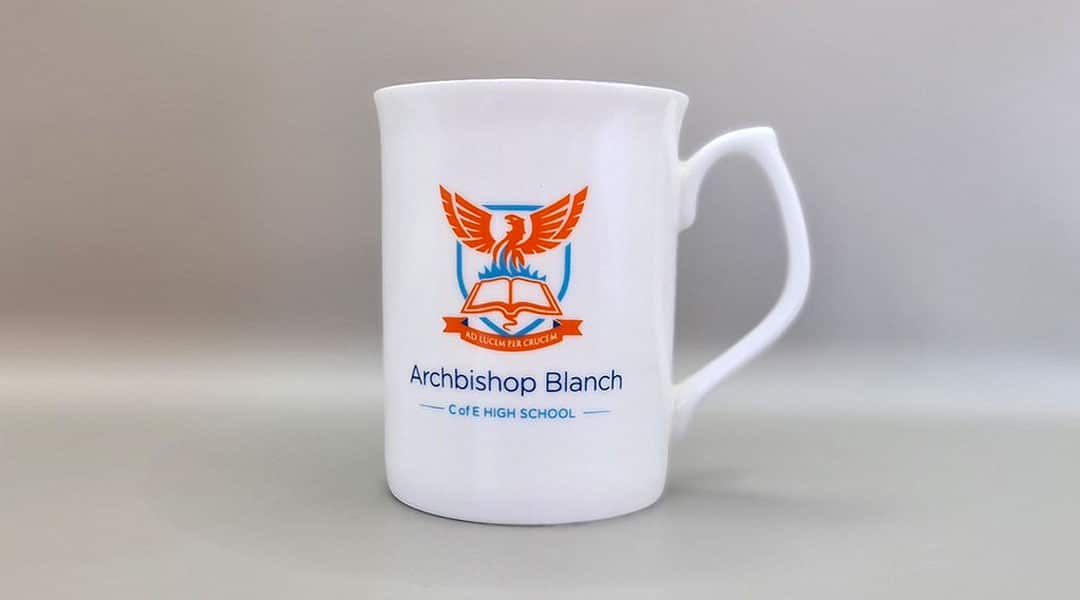 Topaz Mug
A winning combination of 'fine' features make this style a perfect choice for your printed bone china promotional mugs.
Balmoral Mug
Get yourself noticed with this refined promotional china mug in a high-lustre white finish to give your chosen printed colours extra vibrancy.
Complete the enquiry form below and we'll get straight back to you with a price.