Photo Quality Dye Sublimation Mugs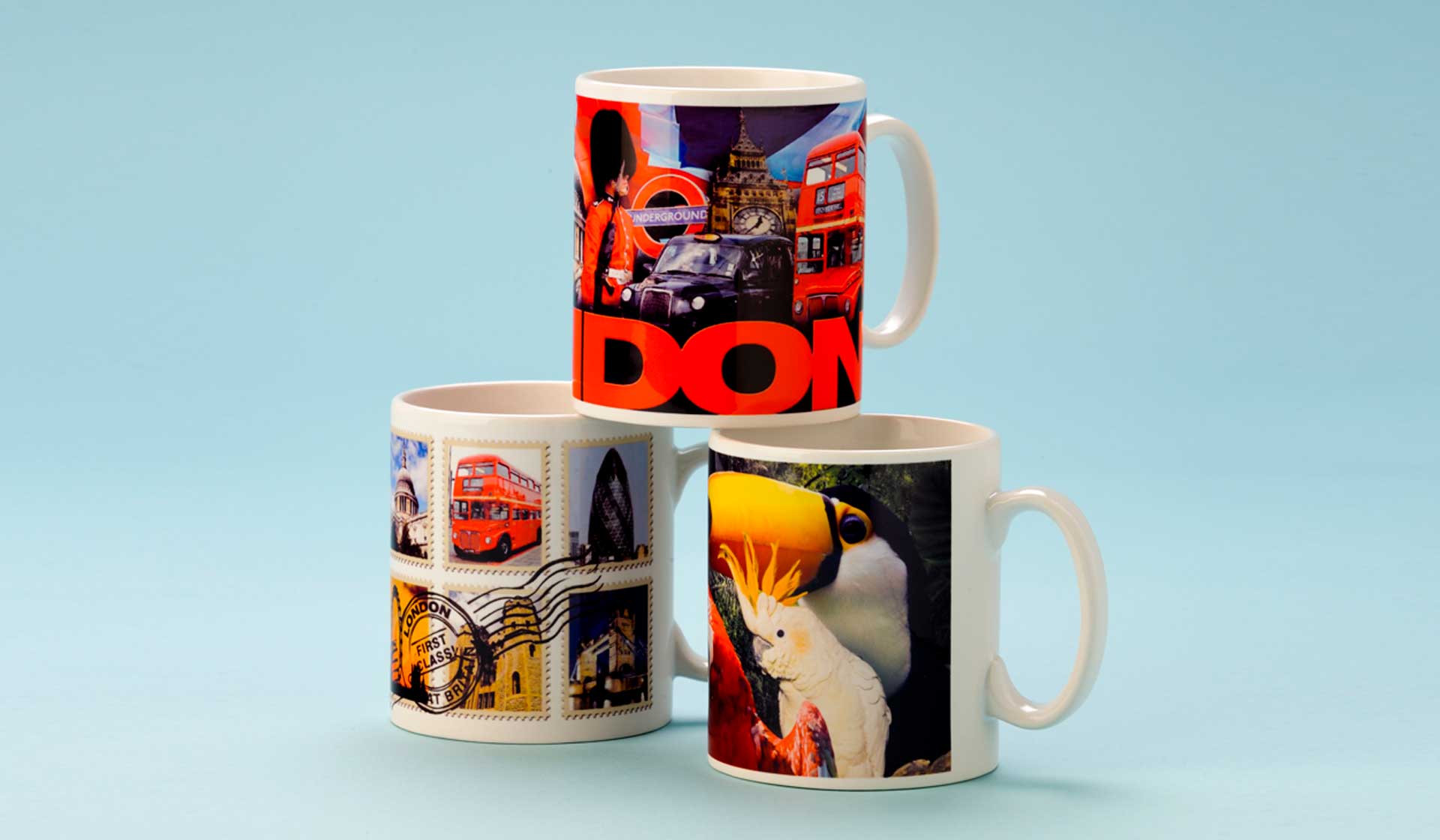 Whether you want stunning photo mugs or promotional mugs in bright, vibrant colours – 'dye sublimation' is the name to remember!
Few corporate gifts can equal the visual impact of dye sublimation printed mugs…
That applies to photo mugs where photographic images can be reproduced to astonishing levels of accuracy and realism. It also applies to whatever graphics you want to use. In every case, dye sublimation printing delivers promotional mugs with an amazing depth and vibrancy of colour.
The dye sublimation process allows for printing closer to the lip and bottom of the mug, and closer to the handle. When applied to black or white Cambridge earthenware mugs, the colour contrasts between the neutral background and your chosen images is stunning.
The organic inks used in the dye sublimation four-colour printing process achieve results which simply cannot be matched by traditional ceramic screen printing. These high-gloss printed mugs make very impressive souvenirs or promotional gifts that are highly effective for a wide range of marketing purposes.
The dye sublimation mug printing equipment at Prince William Pottery guarantees consistency of quality, even at high output levels. That means we can meet the tightest production schedules so your orders are bang on time – every time!