Having budget printed mugs as a way to promote your business could be a valuable asset to deploy in your overall marketing plan.
At Prince William Pottery, we sell cheap promotional mugs that can help market your business effectively and create a positive outlook for your business brand. We have a wide selection of mugs that can be printed easily and affordably.
Why you need budget mugs
Budget promo mugs can be great for promoting your business and brand. Mugs are ubiquitous, giving you the opportunity to position your branding in front of more eyeballs.
If you want a simple, no frills mug that displays your logo, then you can save some serious money by ordering bulk budget mugs. We can provide one colour prints on one side of the mug for a reduced price, passing the savings on to you and your business.
Another great benefit to mugs is that they can help create a sense of community between your customers and employees. Budget branded mugs can be easily distributed amongst your workforce and customer base and can help people feel a part of something together.
What types of cheap custom mugs
There are two types of the cheapest personalised mugs we have on offer, one a Prince William Pottery exclusive and the other an incredibly popular classic design.
Sandfield budget promotional mugs
Our Sandfield mug is unlike any other mug on the market as its shape is exclusive only to Prince William Pottery.
The longevity of this earthenware mug is proven as it has consistently sold for over 20 years, making it an extremely popular budget promo mug.
The Sandfield has a large print area and the mug is 81mm in diameter. A very healthy size and print area for the budget price it is available at.
You can purchase the Sandfield mug in an array of colours making it ideal for souvenirs or promo use.
Prices start from £1.20.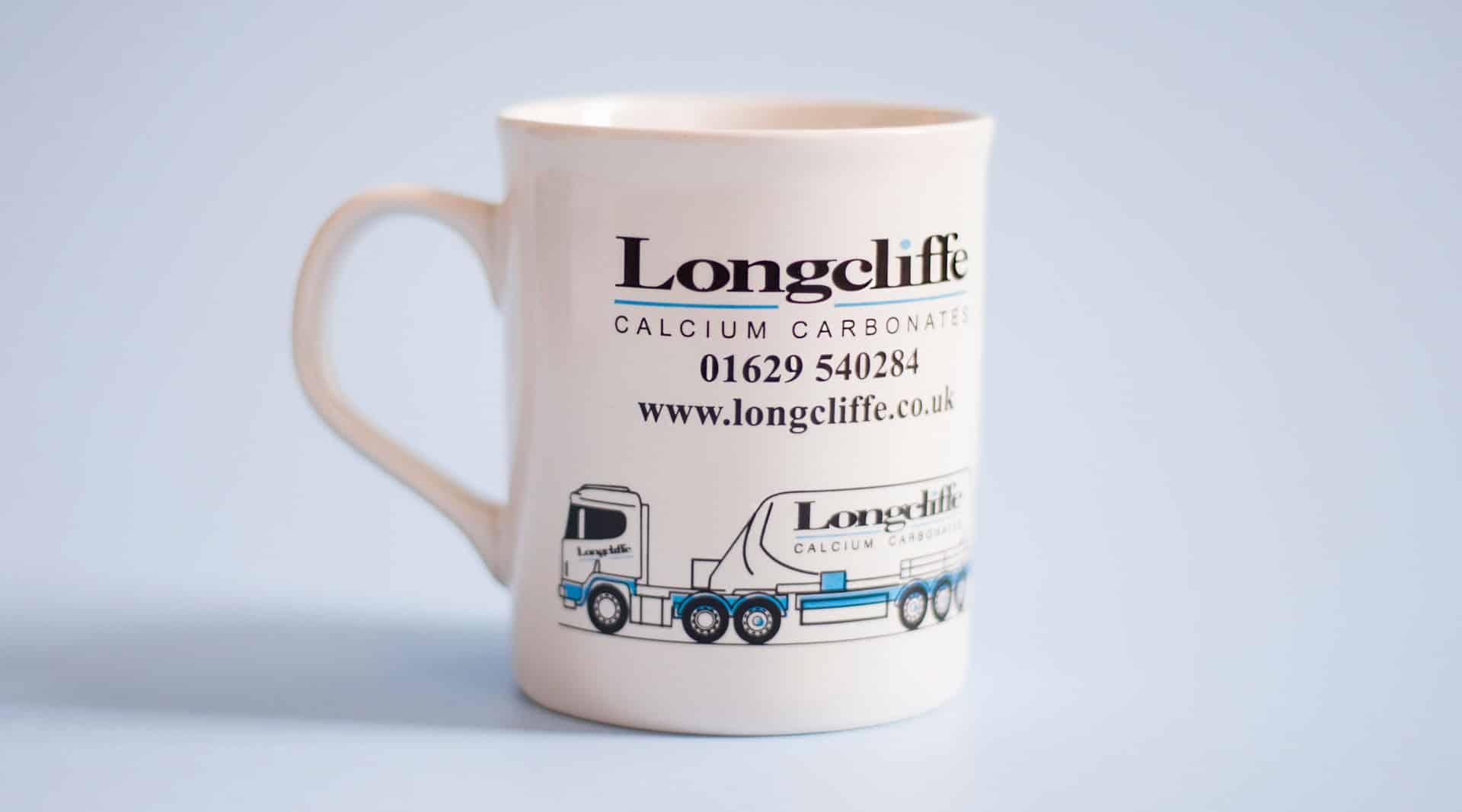 Lincoln budget promotional mugs
Looking for an affordable way to promote your brand or event? 
Look no further than our budget Lincoln branded mugs. These cheap promotional mugs will add a real impact to your marketing campaign.
Prices start from £1.10.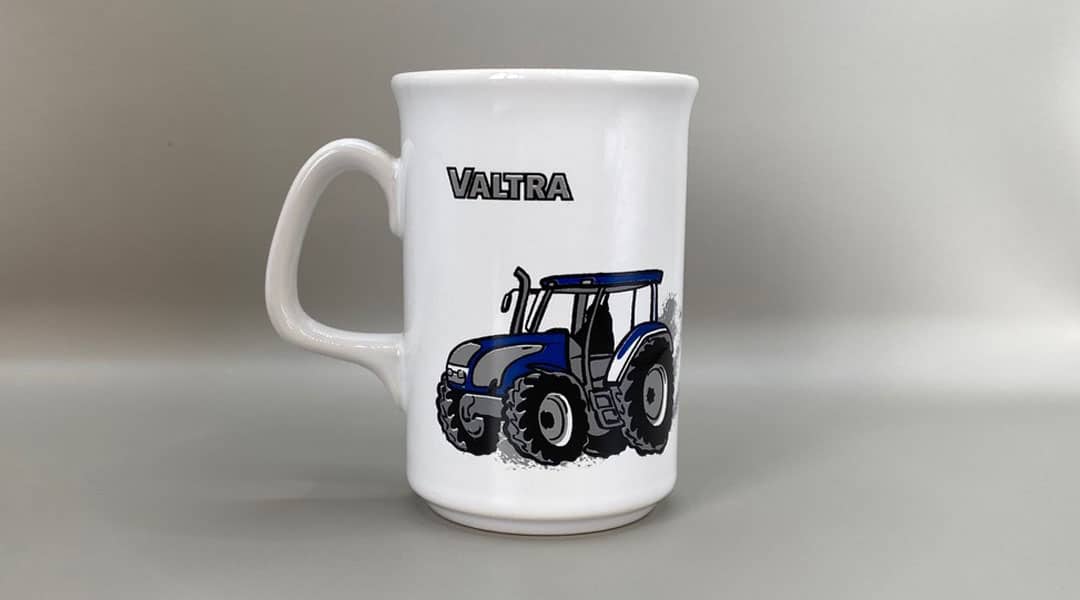 Cambridge budget promotional mugs
Our Cambridge mug is a straight sided mug which is 90mm in height and a diameter of 80mm. It's a classic mug style which is available for a very good price.
It's made from earthenware which gives it a solid build and perfect for printing on. The print area on the Cambridge is a very good size also.
The Cambridge style mug is available in three colours which includes white, black and dark blue.
Prices start from £1.20.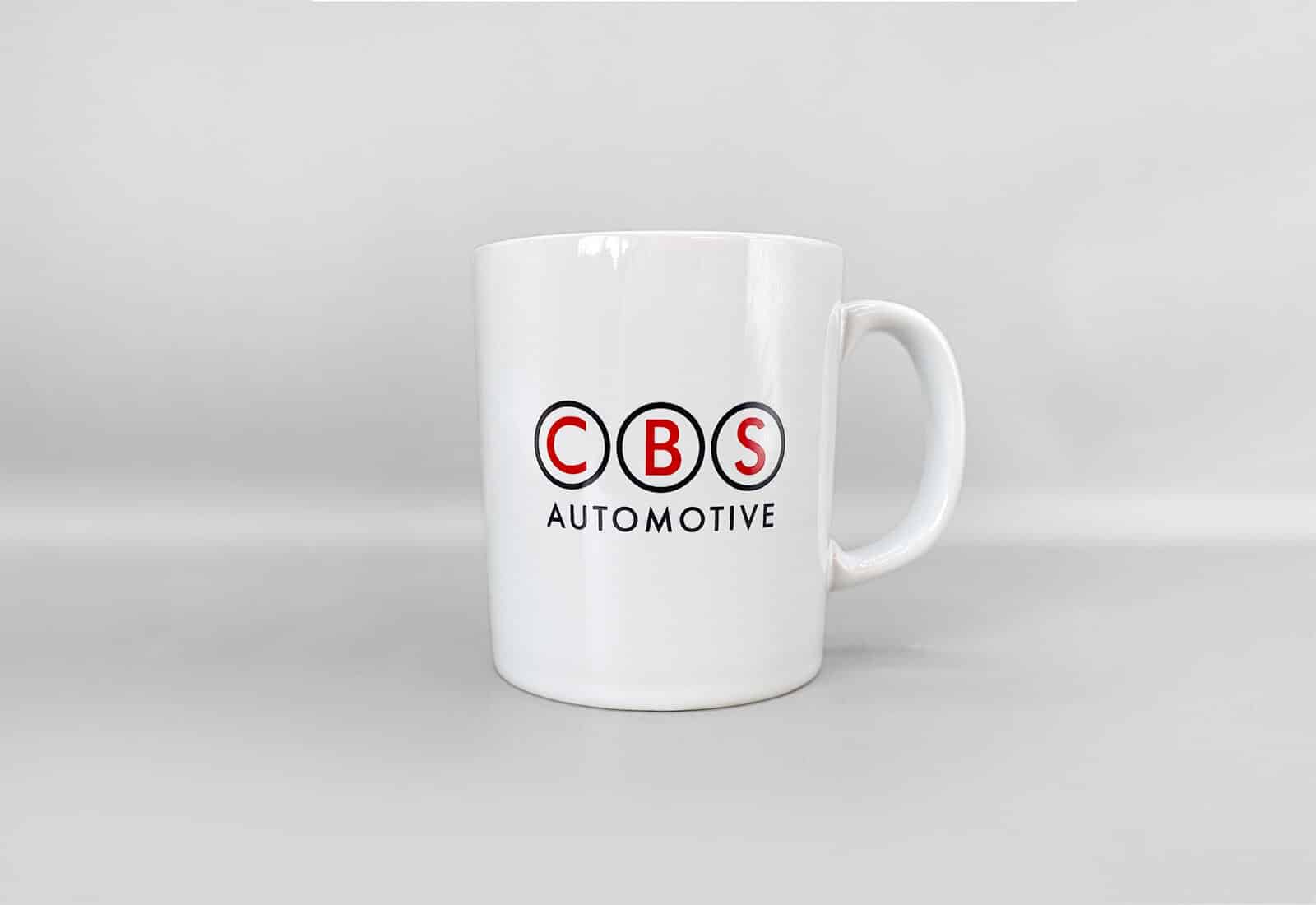 Low stock or clearance mugs
We have a variety of branded mugs that are in low stock but may also be available to order in bulk. These items are of exceptional quality and may be gone very soon, forever.
If you are looking for some personalised mugs for a cheap price then please get in contact with us and we can check our low and clearance stock and quote some competitive prices.
Where to buy cheap promotional mugs
We offer cheap mug printing in the UK as well as budget friendly mugs so you can get the best deal possible for your promotional needs.
Wanting to find cheap promotional mugs in the UK? Then please contact us today and we can help you find cheap printed promotional mugs that can promote your business.
We have a team of dedicated experts that can guide you on which mugs would be best suited for your needs. We'll also assist you when it comes to the printing process as we can help ensure your chosen design will turn out as the highest quality.
5 Benefits of Budget Branded Mugs
When it comes to building brand awareness, there are few promotional items that have as big an impact as branded mugs. Here are just a few of the benefits of using custom mugs to promote your business:
1. Increased Exposure:  Mugs have staying power. When your customer uses your branded mug every day to enjoy their coffee or tea, your brand will be top of their mind, giving you constant exposure to the user as well as anyone who happens to be nearby.
2. Low Cost: Compared to other advertising methods, branded mugs are a low-cost option. It is inexpensive to produce personalised mugs in bulk, and they are durable enough to last for a long time.
3. Positive Brand Association: Everyone loves a good mug! By creating branded mugs, you'll not only boost your brand recognition but also create positive associations with your brand.
4. Targeted Audience: You can target specific audiences with custom mugs. You can create mugs that appeal to different segments of your audience.
5. Enhance Relationships: Branded mugs make excellent gifts. By sending mugs to customers, employees, and other stakeholders, you can show your appreciation for their support while also reinforcing your brand message. This can lead to long-lasting and meaningful relationships, helping businesses with customer retention.
Can you provide budget mug samples?
We supply pre-production samples for all orders before we start full production. We can send you samples of previous work, if you would like to check the quality of our products before ordering.
What is the minimum order?
Budget mugs minimum order is 108 pieces, unless we are providing a clearance item in which case this may be subject to availability.
What is the dispatch time for deliveries?
Please allow 7-10 working days from ordering. This includes sampling.
Do you offer discount on large orders?
The more you order the greater the discount.
Can you help with the design of my mugs?
Yes, we can offer you advice, type set and arrange your design, but you need to provide us with your logo's and images.
What is the shipping cost?
This depends on the quantity, we can provide a full quote if you know how many pieces you want.
Do you have a satisfaction guarantee?
We produce a physical pre-production sample for all orders to make sure you are happy with your budget mugs before production.
Complete the enquiry form below and we'll get straight back to you with a price.