Christmas is a great time to make your employees feel valued and appreciated. With all the hard work over the last 12 months, it can be the perfect reward for a tough year.
Choosing a Christmas gift for employees doesn't need to be difficult, but many employers get it wrong. 
The aim is to choose something your employees will appreciate and value. That is where adding a personal touch is a great option.
Here are some of our favourite employee Christmas gift ideas to help you get started this year.
11 Employee Christmas Gift Ideas
1. Company Care Package
A company care package is a great way to treat your employees.
Choose some food and drink items, some company-branded goods and whatever you think would make the care package more personal to your employees. This will add variety to the care package and employees can appreciate the thought behind the Christmas gift.
The best thing about these care packages is that because they are a compilation of smaller gifts, employees will often get to share items with their families.
2. Desk Accessories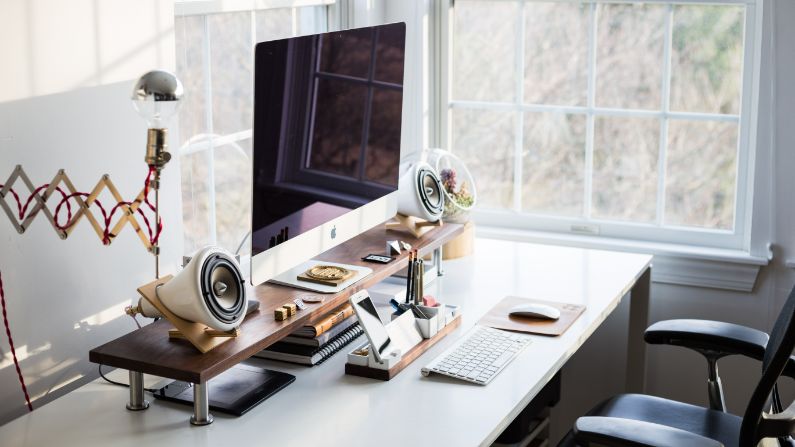 Desk accessories can be a fun choice for employee gifts. However, choosing an outdated mouse mat and a USB drive isn't exactly going to give the feeling of appreciation. 
Choose unique and interesting gifts. Desk plants are a great way to brighten up the office and give everyone something to look after and nurture throughout the year. 
Or what about one of those 3D desk calendars that you need to carefully pull apart each day? 
Whatever you decide, it should feel unique and personal to your employees.
3. Branded Mugs with a Supply of Tea and Coffee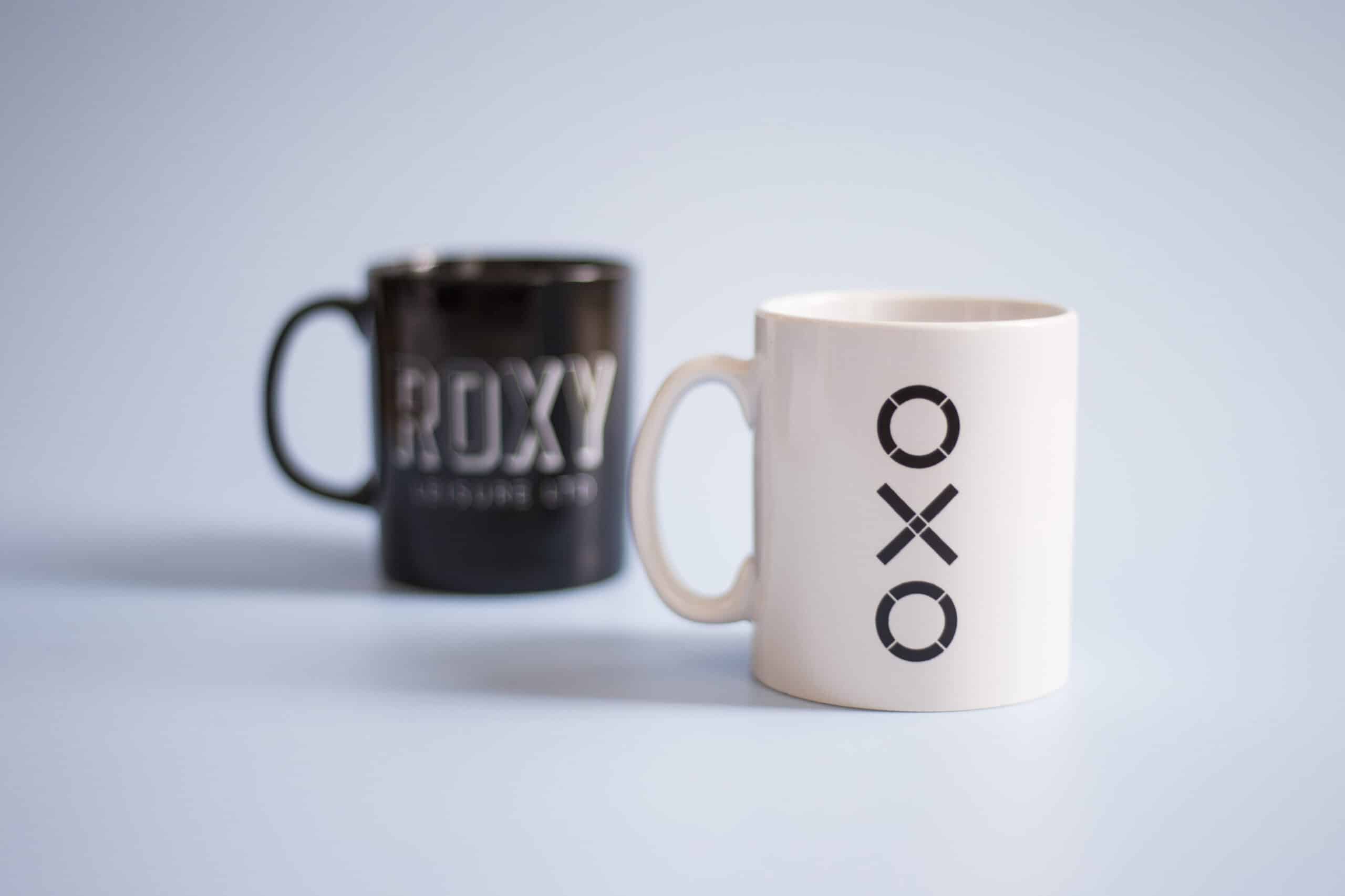 At Prince William Pottery, we love tea and coffee. Most people do. 
So what better way to treat your employees than with a personalised mug and a box of luxurious festive tea and coffee?
While this may not be the most personalised employee Christmas gift, it does remind people of cold winter nights tucked up by the fire enjoying a warm cup of tea.
4. Food and Drink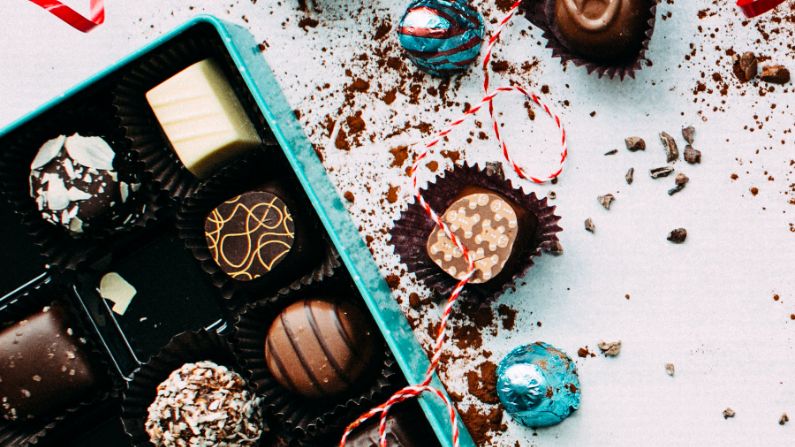 Christmas is the time when people are usually at their most indulgent. Treating your employees to a bottle of their favourite wine or whiskey is a great treat over the colder months.
Again, this takes a little personalisation and knowledge of your employees, but you can't go far wrong with something you know they already love. 
It will help to build that bond between you and your employees.
5. Personalised Items
Personalised items can be more expensive than something you can buy in bulk, but they carry a lot more meaning than general gifts.
There are thousands of personalised items to choose from. You could choose a beautifully designed notepad with their name embossed onto the cover, or what about a high-quality pen that will last them for many years to come?
6. Gift Cards
Gift cards go against everything we have been saying about personal gifting. 
However, they are a great choice if you have a large team or don't know much about your employees.
If you aren't sure what to get someone, let them pick themselves. If you choose a gift card like Love 2 Shop, they will have the choice of hundreds of retailers to choose from. 
Once you have a better relationship with them, you can look at personalising the gift experience more next year.
7. Tech Gadgets
Tech gadgets are a great employee Christmas gift if your team is notably tech-savvy.
Even then, you will need to be careful what type of tech gadget you buy. 
There's not much point in getting Colin a micro USB charging cable with your branding on it when he has just updated to the latest iPhone.
A great tech option is little gadgets like mini drones and remote-controlled cars. Just be aware that they might break quicker than someone can finish the luxury bottle of wine you bought before.
8. Subscription Services
With subscriptions all the rage, gifting your employees a free year or even the first month is a great way to give something back to them.
Think about giving your employees a choice of subscription or something that they will get a lot of use from. While a Netflix subscription might be a safe choice for most, a lot of people get Netflix through their internet or TV providers already.
Giving them a choice of subscription will allow them to try something new that is personal to themselves. It will also give people a great talking point in the office to learn more about your employees.
9. Travel Accessories
Travel accessories are a great idea if your employees love to get away.
There are plenty of options to choose from or make yourself a travel care package that contains accessories like chargers, eye masks, travel pillows and luggage tags.
You will need to make sure the items are high-quality or they will end up in the back of the drawer with the branded keyrings you gave out last year.
10. Branded Water Bottles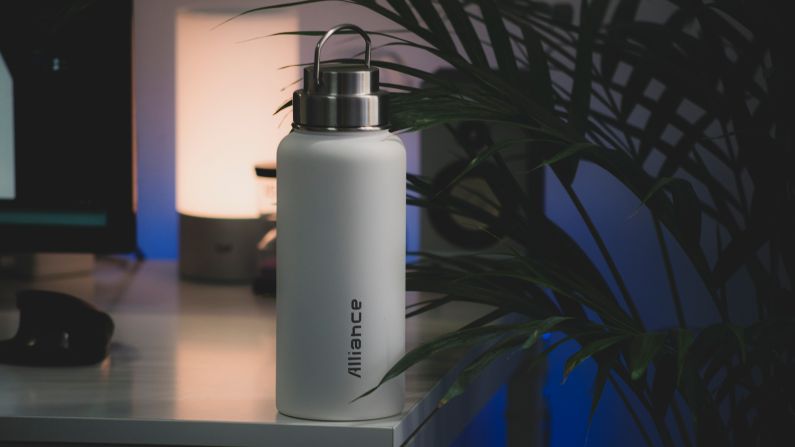 Whether employees are trying to live a healthier lifestyle or generally drink more water, branded water bottles are perfect.
While it may increase the cost, getting each bottle personalised is a nice way to add a personal touch to each water bottle.
You could even do a little set of gifts together:
Branded water bottle

Luxurious hot chocolate
11. Branded Chocolate
If you need to keep the cost down, branded chocolate could be the best choice. Tony's Chocolonely can add your brand to their delicious chocolate bars as well as any other designs.
These chocolate bars work great on their own or as part of a gift hamper. Just be sure to give them away before you eat them all yourself.
Find the Perfect Employee Christmas Gift with Prince William Pottery
Employee Christmas gifts are a great way to reward your staff for their hard work throughout the year. Adding that personal touch can make them feel valued and appreciated.
Try and choose something that people are going to find useful. Food, drink and reusables are always a great choice.
Here at Prince William Pottery, we are experts in employee Christmas gifts. Our mugs are high-quality and are the perfect choice to go with luxury teas and coffee.
Get in touch with our team and start your employee Christmas gift shopping today.