Printing promotional mugs with your custom designs is one of the many things we specialise in here at Prince William Pottery. Whether you want mugs to hand out at a conference, or mugs to supply to members of your team.
Of course, you can print mugs individually at home, but if you require a bulk order of mugs then contacting a factory direct promotional mug printer is the much better option. Not only will it save you time and money, but your mugs will be of a much higher standard.
In this blog post, we'll discuss how to print on coffee mugs and other ceramic mugs, and answer some frequently asked questions relating to mug printing – with an insight to how we operate at Prince William Pottery.
How to print on ceramic mugs
We print onto ceramic mugs using two methods: screen printing and dye sublimation. Both are capable of producing fantastic printed mugs.
In order to prepare the ceramic for holding a print, it must first be coated with a polymer glaze. This step is crucial to creating promotional mugs with a durable, long-lasting design that will survive plenty of runs through the dishwasher.
Placing an order for bespoke printed mugs with Prince William Pottery couldn't be easier! Here is more specific information regarding every step in the process so that you know what to expect with your order.
Step 1 – choose a mug
The first step that you must take when ordering printed mugs is to choose what type of mug you'd like.
First, select what material you would like the mug to be made of. We stock earthenware and bone china mugs. Both come with their own pros and cons, although we are certain that our customers will be happy regardless of what mug they choose!
Second, pick a shape. We have a range of mug shapes to choose from. Whether you prefer a modern or a classic design, or a small mug or a long mug perfect for lattes, we will have a mug that is perfect for you.
Third, what colour mug would you like? Our earthenware mugs come in a selection of colours, so you can choose one that complements your design or your own branding – or go for a classic, timeless white!
Step 2 – contact us and submit your design
Once you know what mug you are ordering and in what volume, you can view its specifications and place your order by submitting your design.
We provide information on the viable print area for all of our mugs, so you can be sure that your design will be suitable for the space available on your chosen mug.
If you are submitting your artwork to us, we prefer Vector files compatible with Adobe Illustrator with fonts converted to outlines. Any other file formats submitted (such as JPEG or PICT) will need converting by our graphics department for a fee.
Our graphics department can provide you with advice on your design if you wish to discuss it with an expert first.
Contact our team and inform us of what order you would like to place, and we can provide you with any additional information that you may need to consider before placing your order.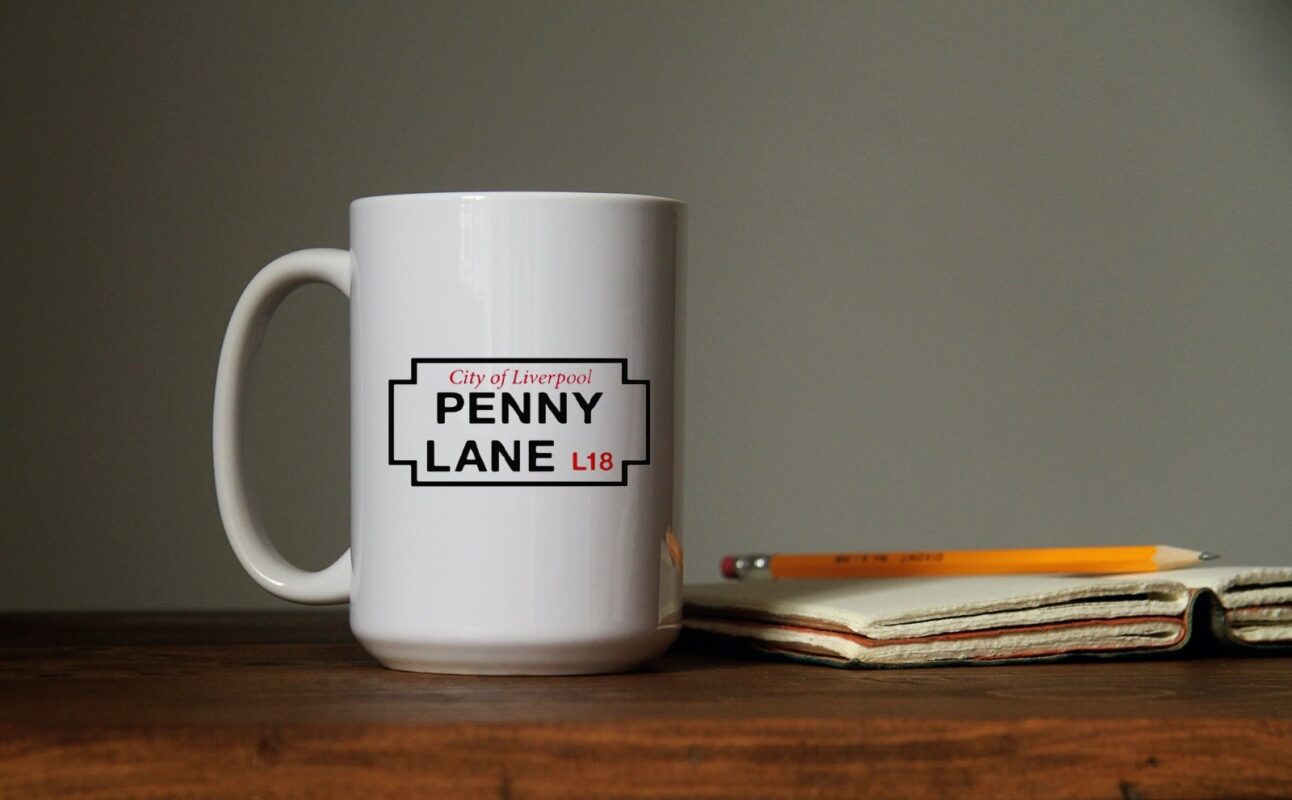 Step 3 – manufacture
Now for the magic part! We will manufacture your mugs for you and print them at our UK factory.
We will send you a sample before we proceed with the full order. This way you can proof the mug and its design before we produce your order in bulk.
At this point you can provide us with any feedback that you may have on your mug and we can make any changes to create a product that you are happy with.
Step 4 – distribution
And finally, we ship your mugs out to you, ready for you to use them however you wish! We also stock presentation and postal boxes in many different colours if you would like to send the mugs out pre-packaged.
Our efficient facilities mean that we can turn orders around within 48 hours in some cases, always at the highest of quality.
If you require your order by a certain date, please let us know when you first get in touch and we can let you know whether this is feasible or not.
How to get mugs printed at Prince William Pottery
All set on going ahead with your promotional mugs? Simply contact our team and we will be in touch with everything that you may need to know!
We value our professional relationships with our customers, and you can see some of our testimonials from previous customers here.
We look forward to hearing from you!
FAQs
How to screen print on mugs
To apply a screen print to a mug, you print the chosen ceramic inks to the surface of the mug through a stencil called a screen.
Screens are manufactured with varying thread counts. A screen with a higher thread count has less room for the ink to pass through and so can produce more intricate prints, yet as ceramic inks are quite thick there is a limit on how high the thread counts can go.
Once the ink is applied to the mug, it is then fired at around 800 degrees Celsius so that the ink sets, making the design scratch resistant and dishwasher safe.
Ceramic mugs must also be glazed before they are capable of holding a print.
How to print inside a mug
Printing inside of a mug is possible by using water-based transfer paper, although it will not be as long-lasting as screen printing or dye sublimation. Printing the inside of mugs at scale is not common and is not something that we provide.
Screen printing is not viable for printing on the inside of a mug, as the inside of the mug would have to be glazed which is not currently common practice. And dye sublimation would also not be possible as there is currently no heat press that can work in the small space inside of a mug.
How to print on the bottom of a mug
Printing on the bottom of a mug is possible by either using water-based transfer paper, rubber stamp, pad printing, or a laser.
You should note that (aside from an etch with a laser) prints on the bottom of a mug will be less durable than screen prints or dye sublimation mugs on properly treated ceramic mugs.
We can pad print onto the bottom of our mugs. If this is a service that you require then please let us know before your order.
How to print on dark mugs
Printing on dark mugs is possible using screen printing. Our screen-printed mugs use ceramic inks that fuse into the mug's surface regardless of its colour, leaving a bright, solid image.
Our earthenware mugs come in a range of colours that include black, dark blue, red, green, and more, so we are sure to be capable of producing a product that you will be happy with!