The coronation of King Charles is fast approaching, so now is your time to secure your piece of King Charles coronation 2023 memorabilia!
King Charles is succeeding his mother, the late Queen Elizabeth II, as the head of the British monarchy. For most people, this will be the first time that they have seen the coronation of a new monarch in their lifetime after Queen Elizabeth's incredible 70-year reign from 1953 to 2022.
What better way is there to mark this historic occasion than with a piece of commemorative memorabilia? One of the most popular forms of royal merchandise that many people have collected over the years is souvenir mugs.
Many fans of the royal family have collections that contain commemorative mugs for a host of royal occasions such as birthdays, weddings, and jubilees. 2023 marks the first year since 1953 that collectors can add a coronation mug to their collection.
So whether you want to invest in a new piece of memorabilia for yourself, or you want to purchase gifts for family members, friends, or anyone else, pick up your choice of our King Charles III coronation mugs now!
Prince William Pottery and our history with royal events
Here at Prince William Pottery, we are incredibly excited for this year's big royal event! We can't wait to add it to the annals of our brand's history of producing commemorative memorabilia for royal events.
We have been producing mugs for such events since 1937 when we began to produce decorative mugs for King Edward VIII before he abdicated and King George VI ascended the throne in 1937 instead.
Our reputation for creating commemorative royal memorabilia led to us becoming one of the main companies for printing official merchandise celebrating the Diamond Jubilee of Queen Elizabeth II in 2012.
We aim to continue our commitment to printing royal merchandise as we move forward and what better opportunity to display that commitment than with the 2023 King Charles coronation.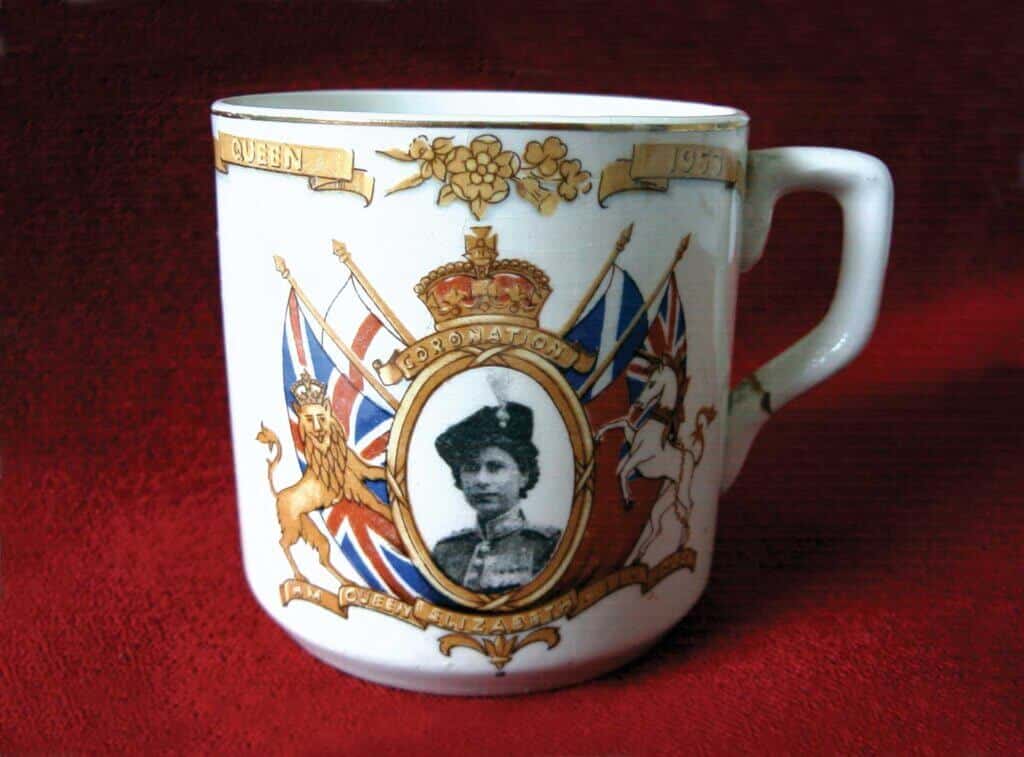 King Charles coronation souvenirs
The Kings' coronation souvenirs that we manufacture come with a wide range of printed designs and many different mug shapes to choose from.
We anticipate one of the most popular coronation memorabilia 2023 designs to be the official emblem mug. This emblem has been proclaimed as the official logo for the coronation and was created by famed British designer Jonny Ive – a former designer at Apple.
The design is in British colours of white, blue, and red and contains floral elements that reflect the United Kingdom such as daffodils, shamrocks, rose, and thistles.
Other popular designs will be the royal cypher, the royal crest with a portrait of the king, and, of course, a design with King Charles' silhouette that will be used on stamps and coins during his reign.
When is King Charles III Coronation?
King Charles III's official coronation, codename Operation Golden Orb, will take place on Saturday 6th May 2023 at Westminster Abbey.
This ceremony is a symbolic event that celebrates the crowning of a new monarch rather than the official passing of the throne. Charles automatically succeeded his mother as King of the United Kingdom and the 14 other Commonwealth realms upon her passing on 8th September 2022.
Onlookers can expect to see a large royal procession that will travel from Buckingham Palace to Westminster Abbey and then back to Buckingham Palace, with guests from Royal Family members to representatives from the Houses of Parliament and influential figures from around the world such as heads of state.
Upon reaching Westminster Abbey, the official coronation service will begin. This includes the recognition, oath-taking, anointing, and enthronement, before King Charles officially takes the throne for the first time.
The event will be broadcast and streamed live by the BBC, so anyone unable to visit London and be part of the commotion during the coronation will not miss out.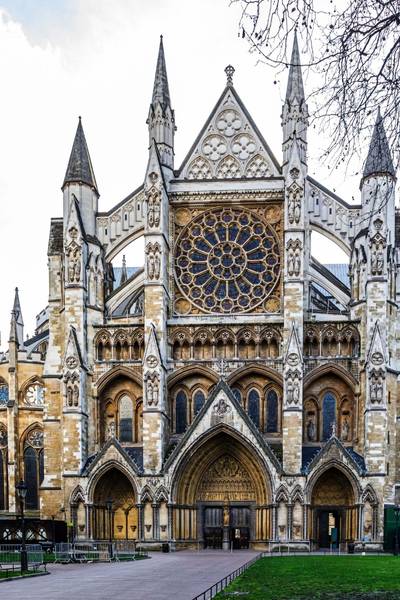 King Charles coronation bank holiday
It has been confirmed that King Charles' coronation will be a public holiday, and this will be marked on Monday 8th May.
This is two days after the coronation and after a weekend of celebrations and other official events. There is sure to be a street party near you, and if not then why not organise your own? King Charles coronation souvenirs for 2023 will be the perfect crockery to outfit your street party with!
In the spirit of King Charles' late father, the Duke of Edinburgh, Prince Philip, the bank holiday is also being celebrated as a day for people to volunteer in their community as part of the big help out. Take a look and see if you can help at an event near you by volunteering some of your time.
Get in touch and place your orders now
Like you, we are incredibly excited about the upcoming coronation!
If you would like to place an order for a set of King Charles commemorative memorabilia, please contact us today.