Prince William Pottery is embracing the future and has completed an ambitious investment to meet the demands of customers
Prince William Pottery has embarked on an ambitious investment programme to expand its warehousing facilities. A modern 6,500 square feet warehouse has recently been completed on our current production site.
As end users of promotional mugs are increasingly demanding shorter lead times it is of great importance that manufacturers have the appropriate stock to meet this demand. With most blank earthenware mugs for the promotional gifts industry coming from the far east, managing stock levels is a challenge for UK and European based decorators.
Prince William Pottery has invested in the future by developing a modern warehouse that will allow the company to maintain large stock levels to help avoid disappointing customers. It will allow Prince William Pottery to maintain its wide range of colours and shapes available, whilst also improving the efficiencies of both stock management and despatching goods. Such investments help maintain its competitively priced offerings.
Such improvements will help maintain and improve our fast service. A 3-day express service for promotional mugs is available at no extra cost.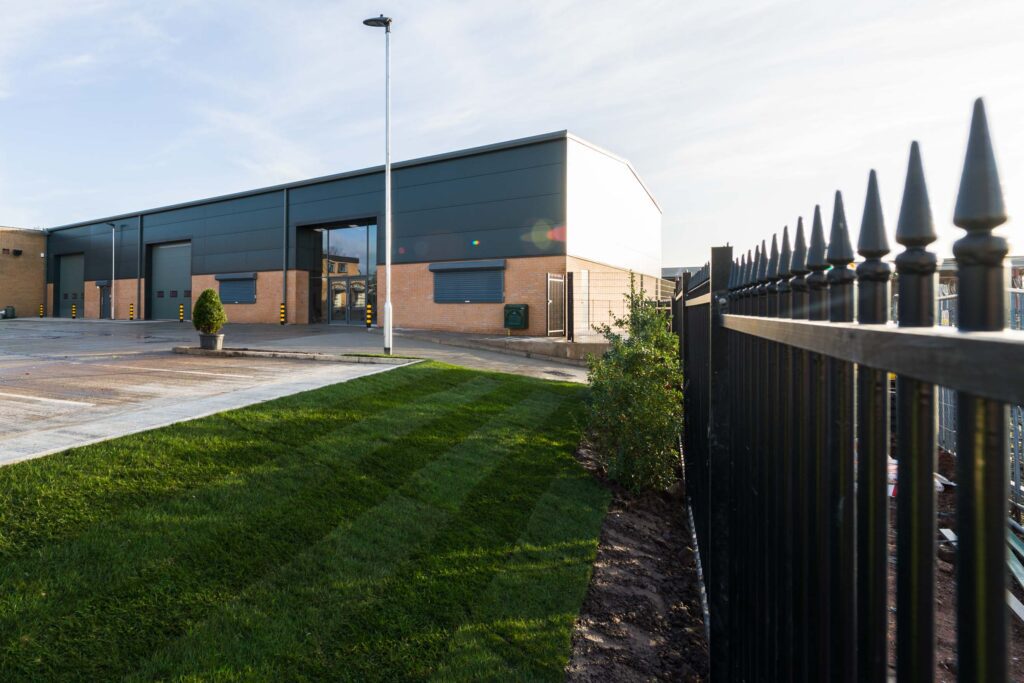 As a long-established company, the company has transformed over the years to meet the demands of customers, they still like to remember the past and the lessons they have learnt. They pay homage to their long history by incorporating some materials from the very first premises they occupied on Prince William Street, Liverpool back in 1937. You can see from the image below some decorative bricks that had been salvaged and how they have been incorporated into a modern warehouse.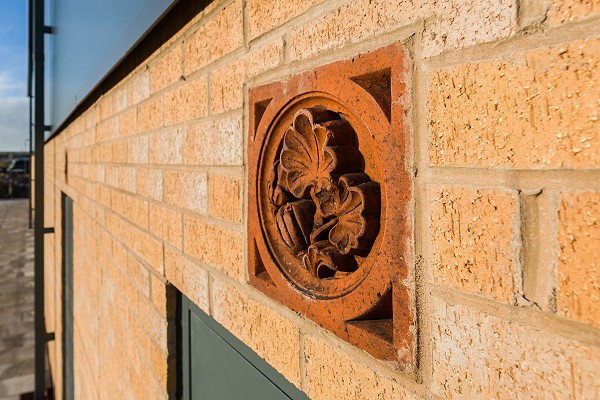 Prince William Pottery is investing in the future, to help provide a service that best meets the demands of customers. With our 3-day express service and large stocks end users of promotional mugs will not be disappointed.
Call our sales team today for prices for your promotional mug needs!!