Are you looking to maximise your marketing budget? Look no further than wholesale promotional products.
Whether you're looking for
wholesale mug printing
or something else, buying promotional products in bulk can be a great way to get the most out of your budget
.
With wholesale promotional products, you can get a large quantity of items for a fraction of the price
. Not only that, but you can also save time and effort in the ordering process. Read on to learn more about how wholesale promotional products can work for you.
Why buy promotional products in bulk?
Promotional products
such as promotional mugs have long been a staple in marketing campaigns and for good reason
.
They provide a tangible and useful item that keeps your brand top of mind for potential customers
. But why should you consider buying them in bulk?
Buying promotional products in bulk allows you to take advantage of cost savings. This means that you get more bang for your buck and can stretch your marketing budget even further.
Another reason to buy promotional products in bulk is efficiency. When you buy in bulk, you can streamline the ordering process and save valuable time. This is especially important for small businesses that have limited time and resources.
Moreover, buying in bulk allows you to have a consistent supply of promotional products on hand
.
This means that you'll always have branded merchandise ready to give away at events, trade shows, or customer meetings
. It helps to ensure that you don't run out of promotional items when you need them the most.
By taking advantage of bulk purchases, small businesses can maximise their marketing budget. Getting the most out of their promotional efforts. So, why not invest in promotional products in larger quantities?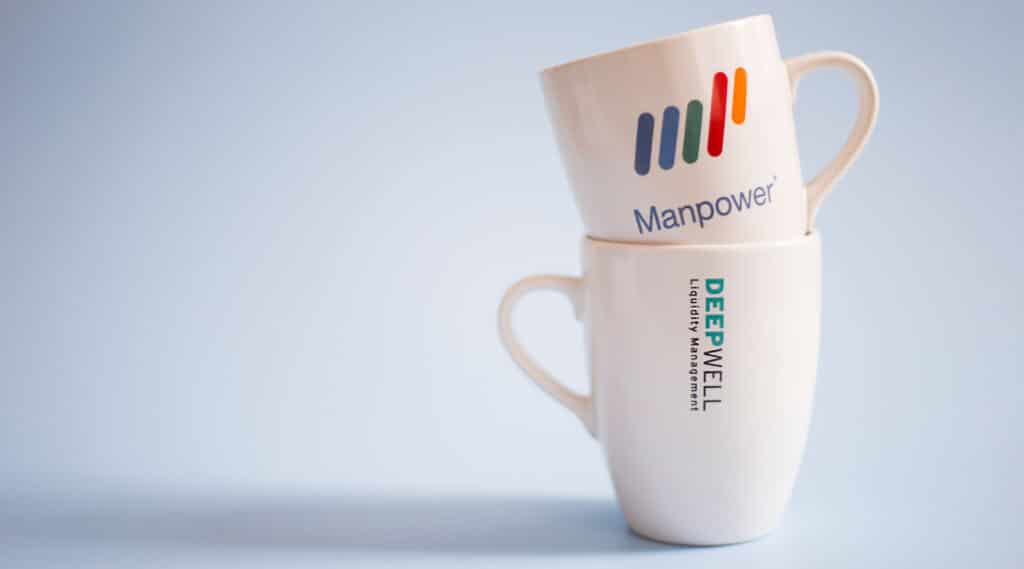 Tips on choosing the right promotional products to order in large volumes.
So, you've decided to take advantage of the benefits of buying wholesale promotional products in large volumes
. Now, the question is, what products should you choose? Here are some tips to help you make the right decision for your branded merchandise ideas:

Consider your target audience:
Think about who you will be giving these promotional products to. Are they
primarily
professionals? Students? Outdoor enthusiasts?
Understanding your audience will help you select products that are relevant and useful to them
.
Reflect your brand:
Your promotional products should be a reflection of your brand identity. Choose items that align with your company's values, mission, and aesthetics. Helping reinforce your brand image and leaving a lasting impression on recipients.
Think about usability:
The more practical and usable the promotional product, the more likely it will
be kept
and used.
Consider items that are functional for everyday life, such as mugs, pens, tote bags, or keychains
.
Consider your budget:
While buying in bulk can save you money, it's still important to consider your budget. Set a realistic budget and look for options that offer the best value for your money.
Quality matters:
Remember that the quality of the promotional product reflects the quality of your brand
. Choose products that are well-made and durable.
It's better to invest in higher-quality items that will last longer and leave a positive impression
.
How to personalise and brand your wholesale promotional products.
Now that you've made the smart decision to buy wholesale promotional products, it's time to think about how to personalise them
.
Personalisation is key to connecting with your customers and ensuring they remember your brand
.
One of the simplest ways to personalise your promotional products is by adding your logo or brand name
.
There are various methods, such as screen printing, embroidery, or laser engraving, depending on the material and type of product you choose
. Make sure that your logo is
prominently
displayed and
easily
recognisable.
But don't stop at
just
adding your logo.
Consider adding a catchy tagline or a call-to-action message that resonates with your audience
.
This will make your promotional products more memorable and increase the chances of recipients engaging with your brand
.
Finally, consider the colour scheme and design of your promotional products. Choose colours that align with your
brand identity
and will grab attention. A
visually
appealing and well-designed promotional product will leave a lasting impression.
Maximising the impact of bulk purchases: Using the right distribution strategies
So you've bought wholesale promotional products in bulk, but now what? How do you make sure that these items have the greatest impact and reach your target audience? The answer lies in using the right distribution strategies.
First, consider the events or venues where you can distribute your promotional products. Are you attending a trade show or hosting a customer appreciation event? Make sure to bring a generous supply of your promotional items to these occasions. This ensures that every potential customer can receive and use your branded merchandise.
Another distribution strategy is to partner with other businesses or organisations. Are there local businesses or events that align with your target audience? Collaborating with them can help you reach a wider audience and gain more exposure. For example, if you sell outdoor gear, you can partner with a local hiking club or sponsor a community event.
This way, you can distribute your branded merchandise to individuals who are likely to appreciate and use it
.
Furthermore, don't forget about the power of social media. You can host giveaways or contests on your social media platforms.
Where participants have to engage with your brand in some way (such as liking, sharing, or commenting) for a chance to win your promotional products
.
This not only helps increase brand awareness but also encourages engagement and interaction with your audience
.
Lastly
, consider using your promotional products as incentives for customer referrals or as part of a loyalty program
.
This encourages customers to spread the word about your brand and rewards them for their support and loyalty
.
The importance of tracking and measuring the effectiveness of promotional products campaigns
A key aspect of running a successful campaign is tracking and measuring its effectiveness
.
Without proper tracking, you won't know if your investment is having the desired results
.
Tracking allows you to understand which products are resonating with your target audience, which distribution strategies are most effective, and which promotional activities are generating the highest return on investment
.
By monitoring and analysing data, you can make informed decisions about future campaigns and adjust your marketing strategies
.
Measuring the effectiveness of your promotional products campaigns also provides valuable insights into customer behaviour and preferences
.
It allows you to identify patterns, trends, and opportunities that can
be leveraged
to enhance your branding efforts
.
There are various ways to track and measure the effectiveness of your campaigns—Utilise tools like customised landing pages, QR codes, and surveys to gather data and
monitor
engagement
.
Analyse website traffic, social media metrics, and sales data to
evaluate
the impact of your promotional products
.
By prioritising the importance of tracking and measuring, you can make data-driven decisions and optimise the impact of your promotional products campaigns
.
It allows you to refine your marketing strategies, improve customer targeting, and
ultimately
achieve higher returns on your investment in wholesale promotional products
.
Wholesale Promotional Mugs From Prince William Pottery.
 At Prince William Pottery, we specialise in manufacturing
promotional m
ugs
in bulk. Offering a variety of
mug printing
technologies to achieve your perfect branded mug.
If you want to elevate your marketing strategy with wholesale promotional mugs,
contact us
today to see how we can achieve your goals
.