The role and nature of interactions between brands and their customers have interested marketers for decades, with interactions affecting customer attitudes and purchasing intent. But over the past decade due to the rise of social media and other digital channels the way companies interact with their customers has changed radically.
Using the internet, social media, mobile apps, and other digital communications technologies have become an essential part of people's lives across the world. They are exposing themselves to more and more digital and social media. This is for many purposes, including in their roles as consumers as they search for information about goods and services, purchase and consume them and communicate with others about their experiences.
With the increasing importance of digital marketing, where does this leave traditional marketing activities such as promotional mugs and other promotional gifts? Many promotional gift companies argue that social media and other digital marketing mediums are not as personal. However, the web has made one to one marketing eminently possible organisations can tailor their marketing messages to individuals. Does this mean the end of promotional gifts?
At Prince William Pottery, we don't think so, but we would say that!
The internet age has led to a more competitive business environment, offering a great product and exemplary customer service does not always ensure success. Companies need to find ways that differentiate themselves from the competition. One of the best ways to do this is to build customer loyalty by developing relationships with your customers. Many companies are investing in their social media presence as they appreciate the need to engage in social media conversations to protect their brand reputation, increase customer engagement and help drive sales.
Brand impressions are vitally important in today's digital era. Modern consumers depend on the opinions of others when making purchasing decisions. Online reviews have turned into a valuable information source that affects consumer choices.
How can a company increase brand loyalty in today's digital era? Does "liking" a brand on Facebook cause a person to view that brand more favourably to others? Recent research shows that consumers are often willing to like brands on social media, thus as a means to gain consumer attention -however briefly – likes are effective. Turning that attention into improved brand attitudes and increased purchases by consumers, however, appears to require more than just a click or a swipe of a screen.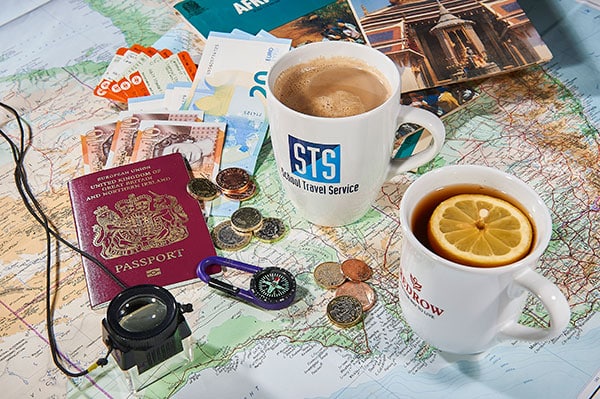 No one solution will guarantee your customers think of you the next time they need help. But by being creative and trying different approaches, but most of all remember that small efforts over time often lead to tremendous results. Physical products provide the ability for an organisation to integrate themselves more into the lives of the customer. Useful products such as promotional mugs are likely to be used by the recipients on a daily basis with a company's brand in constant view of customers. Promotional gifts still have great influence customers in establishing the brand of a company and earn their loyalty. With gifts such as mugs, the businesses can make a unique impression on their customers. If you keep your company's name in front of your customers', you will keep them coming back for years to come.
Furthermore, printed mugs can be incorporated into a company's digital strategy with the use of QR codes. Mobile technology is fast becoming an important channel to communicate with customers. By combining mobile technology with physical corporate gifts, a company can encourage engagement with their customers and help them develop essential relationships. In the digital era, engagement with customers is critical and promotional gifts are the perfect way for engaging both new and existing clients. It's a great way to interact with those who are interested in your business and start a conversation.